Geremi for the head of the Synafoc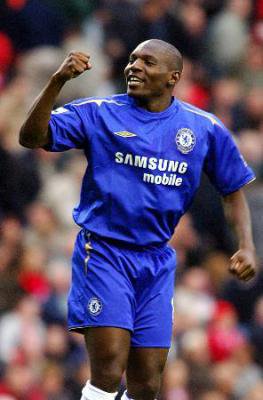 10/24/2016
November 3, 2016. Geremi Sorele Njitap was elected as head of the National Union of Cameroon footballers - Synafoc. He was the only candidate in the race for the post of president. The former Indomitable Lion was acclaimed at the end of the work of the General Meeting of Synafoc in Douala. Njitap succeeds David Mayebi, who died more than five months ago. David Mayebi had spent more than 20 years at the head of the Union of Cameroonian footballers.
Geremi, you've come back to the fold after a rich international career. How do you see Cameroonian football today?
'Um... (He hesitates before responding.) I look on it with a lot of nostalgia, and many regrets. Nostalgia, because I find Cameroonian football at a relatively lower level than it was ten or twenty years ago. And so, like any supporter of the Indomitable Lions, I have many regrets. When we see what has just happened in the Africa Cup of Nations (CAN), with the victory going to Zambia, we can easily imagine that, if the Lions had taken part in that competition, they could have done a lot of good and wonderful things in Gabon and Equatorial Guinea. But OK, that's all in the past... Let's salute Zambia's victory instead, and look ahead. Let's prepare for future requirements, starting right now, so that our national side gets back all of its badges of honour.'
You are the brand new Special Adviser to David Mayébi, the president of the national union of Cameroonian footballers. You are in charge of the sport and prospecting. How do you feel about this appointment?
'Perhaps I ought to remind you that, when David Mayébi and others set up the AFC, I was one of the first Cameroonian footballers to become a member, in the mid 1990s. And throughout my career as a footballer, I have always been an active member of this association. As a reminder, at the inauguration ceremony of the headquarters building of the AFC in 2008, I was the spokesman for the players. And on that day I made a speech before the President of the Confederation of African Football, the representative of the President of FIFA, the members of FIFPro, etc. That's simply to let you know that I've been part of the firm for a long time. And I always wanted to become a member of the union executive when my playing career was over, in order to make my modest contribution to help develop our professional football and to work for the well-being of footballers themselves. So it was quite natural for me to accept President Mayébi's suggestion, and I want many other former players to do likewise, so that we can prove that players can take charge of managing their game of football and its future.'
What does your role consist of?
'As the name of the post says, I'm in charge of the areas of sport and prospecting. That means I'm to put my experience, my personal background and my expertise in the service of the president and of all Cameroon's footballers. To be more precise, I make suggestions to the president of Synafoc in the domains I mentioned, but I also give advice to young footballers who come to see me. This advice is directed at promoting clean football, the footballer's healthy lifestyle, good behaviour on and off the pitch, how to prepare for particular matches etc. In short, I want to show young people the path to follow and to support them in their daily lives.'
In plain language, what does Synafoc fight for?
'The national union of Cameroonian footballers fights for the rights and interests of footballers everywhere in the world, and this moreover is our fundamental role. We also work to improve players' living conditions. We also give advice, and we put our expertise at the service of footballers in all legal and social questions pertaining to their profession. And I stress that these services are free.'
In practical terms, what do players gain by joining Synafoc?
'There's a lot to be gained, that's quite obvious. I'll quote in particular the legal assistance I've already mentioned. Whenever one of our members is at odds with his club or his agent, the union's legal department steps in to help him. We assist players in negotiating and signing contracts. Young players can also benefit from our analyses of the types of player that foreign professional clubs are looking for. In fact, players who are members of Synafoc get the benefit of all the advantages of a unionized worker in any other professional domain. The footballer is a worker like any other, and this is a truth that has to gain ground here, too.'
But in the context that we are familiar with, here in Cameroon, do we really need a union for footballers?
'Yes, of course! The same as in any other walk of life anywhere, the union is just as fundamental for football and footballers. If that were not the case, FIFA and FIFPro would not have signed the agreement they made in Barcelona, in 2006. It's true that professionalism is only taking its first steps with us, but it's precisely now that the various links in this process have to be established so that we can begin to work hand in hand, each of us in his own area of competence, for the good of football and of Cameroonian footballers.'
What will you say to those football executives who are resistant to union activity?
'That we aren't there in order to create problems for anyone whatsoever. We are there - and Synafoc has been proving it for all these years - to represent the players, to make their voices heard. We do not want to fight with or confront the executives, we want to work with them in mutual respect. They should really understand that, besides defending the rights and interests of players, we also make them aware of the need to respect their commitments towards their clubs. So we work side by side with the executives for the sake of our football.'
Does that mean that people who think that the national union of Cameroonian footballers is a spoilsport have got it wrong?
'They've got it lamentably wrong. Synafoc works for footballers, with no reservations. This is why I'm taking this opportunity you give me to ask young Cameroonian footballers to join us en masse, so that together we can participate in union activity. All footballers should join without hesitation, for the advent of professionalism makes union activity vital for the development of football in our country. Indeed, if we want to modernize our football, we must get players' rights respected. Almost twenty-five persons work for Synafoc every day, whether at headquarters in Douala, or in our offices in Yaoundé. We who are the executives are at the disposal of footballers. Personally, I am always open to all requests from players, and I remind them that all of them have their place in Synafoc.'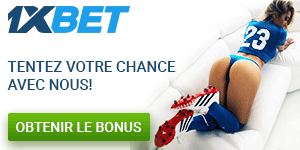 Alors ne perdez plus de temps, inscrivez-vous sur un bookmaker licencié 1xBet qui propose des cotes élevées, paiements rapides, bonus variés et qui est toujours loyal envers ses parieurs.
Visiter le site
Lire la revue
À lire aussi
Connectez-vous pour laisser un commentaire