Liverpool aren't in Europe and it's only January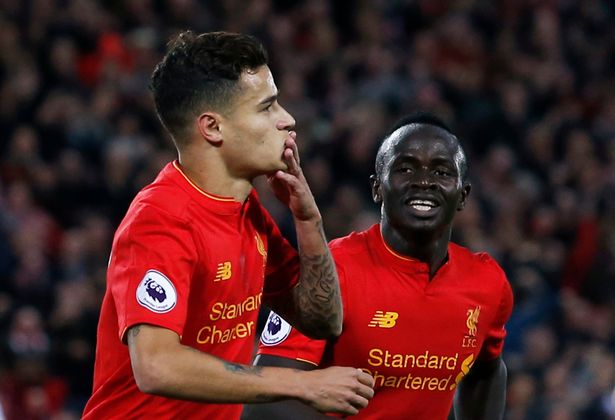 Jurgen Klopp is still on course to deliver a top-four finish and restore Liverpool to Champions League orbit next season.
I don't go along with the professors of hindsight who say Klopp's honeymoon period at Anfield is over, that he's run his players into the ground and the wheels are falling off.
For me, if Liverpool finish in the top four, it's a job well done.
Since the New Year, Liverpool have missed Sadio Mane 's pace, movement and goals even more than they missed the injured Philippe Coutinho in the month before Christmas.
Without Mane, who has been on African Cup of Nations duty, they have won just once this month – in an FA Cup replay against Plymouth they should not have required.
And Liverpool's results in the New Year, when they have been playing two games a week, have not justified the level of squad rotation Klopp has used.
Should he have dipped into the transfer market to provide extra cover for Mane? Perhaps – but it's a bit late in the day to invoke that option now.
Did he have adequate resources to cope with a dip in form – one win in seven games – when Mane and Coutinho were ruled out? Probably – although you could argue Klopp's overall squad (as opposed to his strongest XI) is weaker than Arsenal, Chelsea, Manchester United, Manchester City and, in most departments, Tottenham.
But above all, in the absence of European football this season, did Klopp need to make so many changes and sacrifice continuity of selection in the name of rest or rotation? At face value, chopping and changing hasn't worked.
Look at Liverpool's recent results when he has made wholesale changes.
The kids were held at home by Plymouth, and if Klopp was keeping his powder dry for the League Cup semi-final first leg at Southampton, it didn't work in his favour.
If he was keeping a bit of rocket fuel in the tank again for the replay against Argyle, the sharpness he was trying to preserve went missing against Swansea last weekend.
Don't get me wrong: I think Jurgen Klopp has been a fantastic addition to the Premier League, and when his strongest team fires on all cylinders they are a joy to watch, probably the best in the country.
But I just can't go along with the notion that his players are tired. It's still January, for heaven's sake – there are four months of the season to go.
I understand that the high-tempo pressing game Klopp favours takes its toll physically, but as I've said before in this column, I just can't go along with the concept that players can't cope with two games a week.
How often do Real Madrid rest Cristiano Ronaldo? How often do Barcelona rest Lionel Messi?
If the best players in the world can manage two games in a week, the rest have no excuses.
Having said that, I tipped Liverpool to finish fourth before a ball was kicked in August and I'm standing by that prediction. If anything, I still believe they will finish higher than fourth, not lower.
I would also congratulate Southampton on reaching the EFL Cup final after two brave, resolute performances in the semi-final.
Whatever we may think about Liverpool's limitations over the two legs, it is worth pointing out Saints have now kept three clean sheets against Klopp's men this season.
And to do that after Liverpool had shorn them of Adam Lallana, Nathaniel Clyne, Dejan Lovren and Mane in the last couple of years makes it an even better achievement.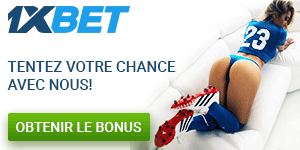 Alors ne perdez plus de temps, inscrivez-vous sur un bookmaker licencié 1xBet qui propose des cotes élevées, paiements rapides, bonus variés et qui est toujours loyal envers ses parieurs.
Visiter le site
Lire la revue
À lire aussi
Connectez-vous pour laisser un commentaire