Lionesses Receive Complete Bonuses After Biya's Intervention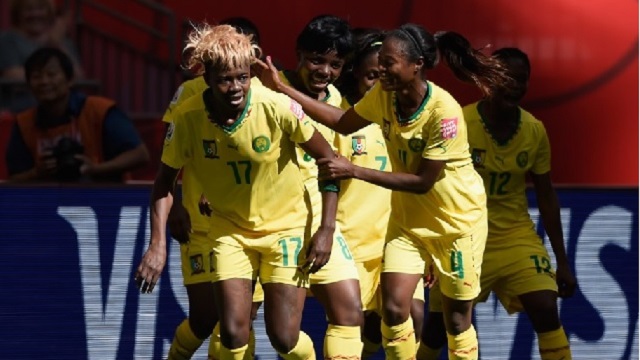 01/16/2017
The Indomitable Lionesses of Cameroon have finally received their 2015 FIFA Women's World Cup bonuses, after the intervention of President Paul Biya.
On June 25, each of the players received the sum of FCFA 21 million on the instructions of the Head of State. There has been a disagreement since June 24 between the Lionesses and the Finance Ministry on the application of the new Finance Law that stipulates that 16.5 percent of taxes must be deducted from the bonuses paid to players of the national team and artists.
Also, on June 24, the players who were supposed to receive FCFA 21.5 million, (FCFA 15 million (equity premium; FCFA 6 million for winning two of their four matches and FCFA 500,000 as attendance bonuses), were instead given FCFA 17,535,000 after the deduction of 16.5 percent of taxes as required by the Law. The FCFA 17,535,000 was rejected by the Lionesses as they demanded for the complete payment of their bonuses without the 16.5 percent tax rate non-business entities imposed by law bearing Finance Law of the Republic of Cameroon for the 2015 Financial Year.
After spending days at the Hotel Mont Febe demanding the complete payment of their match bonuses, the Lionesses finally succeeded, thanks to the intervention of the Head of State, Paul Biya, who ordered the Minister of Finance to pay the Lionesses their full bonuses. Law, which was implemented since February 2015 in other sports disciplines, revealed that the Lionesses were not the first to experience the 16 percent tax reduction on their bonuses. The Lions had, on several occasions, refused to either leave the country or play if their bonuses are not fully paid.
This scenario was also witnessed in the game against Mauritania in the 2017 African Cup of Nations qualifiers when 16.5 percent was deducted from their bonuses. However, the Indomitable Lionesses put on a strong resistance that saw them receive their complete match bonuses. The situation has caused Cameroonians, on their part, to express disappointment with the initial decision to deduct 16 percent from the bonuses intended for the girls after they put on a great show in Canada.
Cameroon has become notorious in bonus rows over the years, especially during international competitions. Incidents of bonus rows like the World Cup bonuses of 2002, 2010 and 2014 and the Marrakesh Incident that led to the suspension of Samuel Eto'o and his deputies, among others, have all given the country a bad reputation when it comes to finances.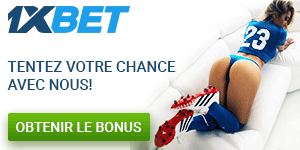 Alors ne perdez plus de temps, inscrivez-vous sur un bookmaker licencié 1xBet qui propose des cotes élevées, paiements rapides, bonus variés et qui est toujours loyal envers ses parieurs.
Visiter le site
Lire la revue
À lire aussi
Connectez-vous pour laisser un commentaire