Fecafoot: Eto'o risks life ban for rejecting Cameroon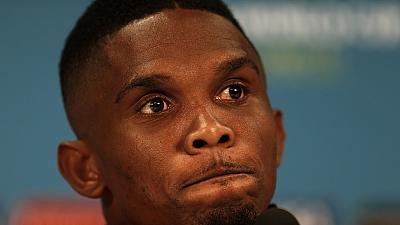 10/20/2016
Samuel Eto'o could face a lifetime ban from football for refusing to play for Cameroon, says the country's football federation spokesman Junior Binyam.
The striker was selected in the squad to face Cape Verde for September's final-round qualifier for the 2013 Africa Cup of Nations but withdrew to bring attention to what he describes as "amateurism and bad management" in the national team set-up.
Eto'o served an eight-month ban for his role in the players' strike in Marrakech and has again made a stand over issues he feels remain unresolved.
Binyam says: "A player called to the national team is obliged to come – the decision is not up to the player.
"In accordance with the national team disciplinary code, a player can be suspended and the suspension can be extended to his club – he can be banned for life for not attending a convocation of the national team.
"The Federation President and the Minister of Sports and Physical Education have the prerogative to initiate sanctions against the player and it is for them to take responsibility."
Cameroon have called up Leonard Kweuke to replace Eto'o for the match on 8 September and Binyam said the federation was focused on preparing the team but added that "disciplinary measures can follow" after that.
Binyam also echoed the thoughts of coach Denis Lavagne, who has stated his feelings that the players should be privileged to play for their national team and wants to select players who are enthusiastic to play.
"Defending the colours of your country must be the individual's will," said Binyam. "When someone is not in good metal shape to play for his country, to stand behind the flag, it is better he is not selected. That is the belief of the coach.
"But when a player has been called he is obliged to come. When a player is still active in his career he cannot decide to retire from international duty. According to regulations, the player has to oblige."
All players of Cameroonian nationality in the registry of any club or affiliated to the Cameroon Football Federation has the obligation to respect the convocation of the federation in line with Fifa regulations. Any player who does not justify his absence in a match or training is subject to sanction in line with the disciplinary code, article 9 reads.
Article 28 stipulates sanctions ranging from warning, suspension to ban from football activities with the possibility to extend the sanction to the international level.
In 2008, France international Claude Makelele was forced to delay his international retirement after then-coach Raymond Domenech threatened to invoke a Fifa rule which would have meant a domestic ban for the midfielder.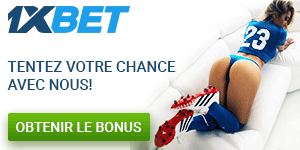 Alors ne perdez plus de temps, inscrivez-vous sur un bookmaker licencié 1xBet qui propose des cotes élevées, paiements rapides, bonus variés et qui est toujours loyal envers ses parieurs.
Visiter le site
Lire la revue
À lire aussi
Connectez-vous pour laisser un commentaire