Crystal Palace partnership with the Cameroon FA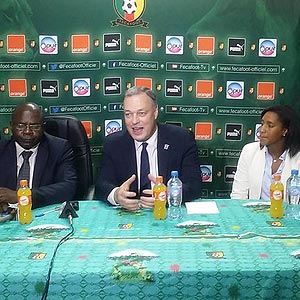 English Premier League side Crystal Palace has entered into partnership with the Cameroon FA to give a helping hand in development of the beautiful game in many a way.
Crystal Palace chief executive Phillip Alexander told the media on Wednesday that the club is looking at helping the federation improve in the marketing and communication departments as well as performance of coaches and staff.
Fecafoot president Tombi A Roko Sidiki who vowed to improve the state of football in Cameroon last September when he took over a Fifa Normalization Committee emphasized, "We hope that after 48 months in office, we have completed the 11 points of our plan of action."
On this high profile list is the development of infrastructure across all regions especially the ones that will not benefit directly when Cameroon hosts Afcon 2019.
Alexander mentioned that the popularity of the English Premier League in Cameroon would perhaps instigate a move for Cameroonian football players to Crystal Palace as well as a establish a fan base in the Central African nation.
"We can be a good partner as a small and growing club. If we play our part we can win the hearts and minds of so many Cameroonians who follow the Premier League and maybe get a player to Crystal Palace."
"Crystal Palace has values. We want to instill the same values in our players and our national teams," added Alexander.
Crystal Palace is also looking into helping the senior national team to register positive results at Afcon and in the Fifa World Cup qualifiers.
Palace will face Manchester United in the FA Cup final on May 21 at Wembley for a chance at their first ever FA Cup title. The Reds have won it 12 times with the last time being 2004 under Sir Alex Ferguson.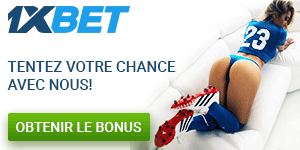 Alors ne perdez plus de temps, inscrivez-vous sur un bookmaker licencié 1xBet qui propose des cotes élevées, paiements rapides, bonus variés et qui est toujours loyal envers ses parieurs.
Visiter le site
Lire la revue
À lire aussi
Connectez-vous pour laisser un commentaire