Cameroon VS DR Congo - Indomitable Lions Reassure Fans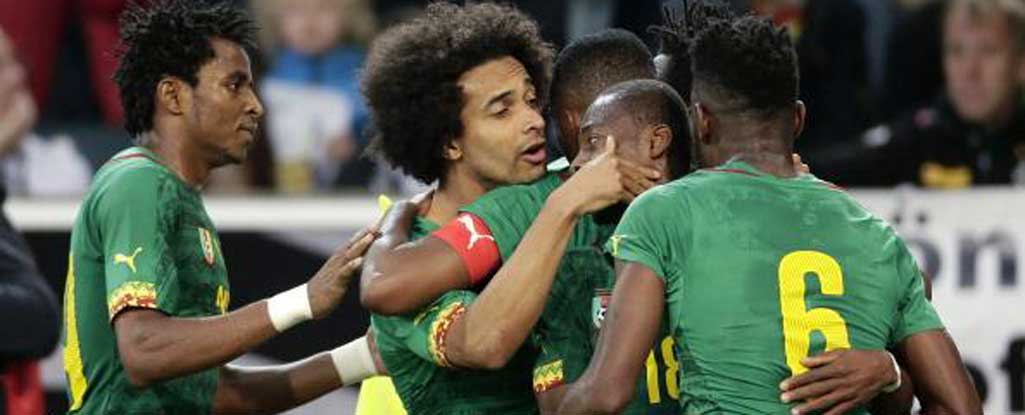 01/16/2017
They beat the Leopards 2-0 in a warm-up match in Yaounde yesterday January 5. The Indomitable Lions of Cameroon once more won the confidence of their fans. The national football squad beat the Leopards of the DR Congo 2-0 in an international friendly match yesterday January 5, 2017 at the Yaounde Ominsports Stadium. The game was an opportunity for the coach to assess the performance of the players before the AFCON jamboree. It was equally an opportunity for football fans to see how prepared the Lions are for the competition.
The match kicked off at exactly 2:30 p.m. The Indomitable Lions had a good start with an impressive play style. At the 43rd minute the Leopards of Congo scored an offside goal which was refused by the referee. Shortly before half time the players had a two minutes technical time out. The crowd cheered the players following their brilliant performances. At half time the score line was 0-0. On resumption the Lions put up a strong fight with many scoring chances. Some replacements in the team brought in fresh blood rendering the attack machinery alive. At the 54th minute Oyongo Bitolo opened scores for Cameroon from an indirect free kick.
At the 61st minute a shot by Clinton Njie hit the goal post and kept the Leopards of DR Congo panicking. The Lions continued to press hard and almost scored at the 57th minute but squandered the opportunity. At the 67 minute Basogog increased tally following a pass from the right wing. The Congolese tried to fight back upfront but their efforts were futile. At stoppage time the score line was 2-0 in favour of Cameroon.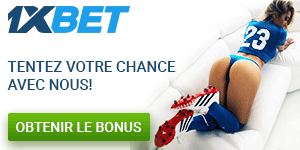 Alors ne perdez plus de temps, inscrivez-vous sur un bookmaker licencié 1xBet qui propose des cotes élevées, paiements rapides, bonus variés et qui est toujours loyal envers ses parieurs.
Visiter le site
Lire la revue
À lire aussi
Connectez-vous pour laisser un commentaire