Afcon 2017: Zimbabwe Warriors bridges the political divide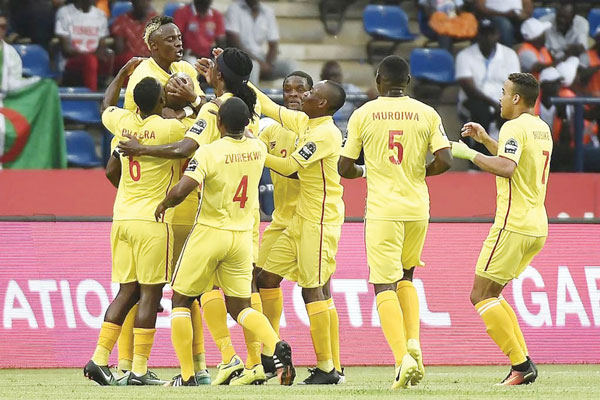 01/19/2017
The national soccer team produced a splendid performance in a 2 all draw of their opening match against the highly rated desert Foxes of Algeria in the on-going Africa Cup of Nations (AFCON 2017) in Gabon.
The political figures who have traded fierce exchanges in both public and social media seem to be converging and lending their support to the team which is still to progress to group stages.
The feat by the team seems also to have taken momentarily Zimbabweans away from their socio-economic worries.
In recent tweets by infamous minister of Higher and Tertiary Education Jonathan Moyo, he praised the team's performance lauding it to be a major feat.
Moyo who is credited for coining the song "Go Go warriors" praising the national team in their second qualification for AFCON soccer showcase in Tunisia was in exuberant mood.
"The spirit of the nation is with the warriors. Score warriors, go-go worries, score warriors' woye!" chanted Moyo.
MDC-T Co-Vice President Chamisa also jumped into the mood, "The warriors remind us that we are one people with a great nation and wonderful country. Politics must be corrected to fix everything else," Said Chamisa
President of People's Democratic Party (PDP) Tendai Biti was more upbeat and described the Algerian team as an ordinary outfit, "The Algerians aristocrats being made to look ordinary outfit by the Nkayi grafters. I like what I am seeing. That Billiat boy is Rolls Royce."
The country is upbeat that the team will progress to the second round and produce major upset in their group (B) which comprises of Algeria, Senegal and Tunisia.
Zimbabwe opposition politicians rarely share common sentiments. Many believe recent statements uttered by the politician on the national team's performance suggest they are finding a common ground on national issues.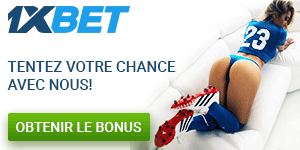 Alors ne perdez plus de temps, inscrivez-vous sur un bookmaker licencié 1xBet qui propose des cotes élevées, paiements rapides, bonus variés et qui est toujours loyal envers ses parieurs.
Visiter le site
Lire la revue
À lire aussi
Connectez-vous pour laisser un commentaire